Construction Marketing Inc. has been serving businesses worldwide for more than 13 years.

SARASOTA, Fla. - Feb. 1, 2023 - PRLog -- Sarasota-based Construction Marketing Inc. (CMI) has announced the launch of its new division, dubbed Vivid Studios Digital Marketing Agency, serving B2B and B2C clients in all market sectors throughout Florida. This addition results from the collective desires and efforts of the CMI team to serve businesses outside of the construction industry and inside of the team's home state of Florida.

Construction Marketing Inc. serves construction-industry and construction-adjacent businesses throughout the United States and worldwide, providing professional, high-level marketing services that result in more successful bids, talent recruiting and retention, and an overall positive impact on the clients' bottom line.

"I started this business because I love construction and I love marketing," says company President Rob Melis. "Now, myself and my team are interested in helping Florida's business owners propel their unique and diverse companies to a higher level of success, and our combined skills, talents and interests are geared toward facilitating that success."

Vivid Studios will not replace Construction Marketing; rather, it will complement it. The multitalented team, which maintains both aspects of the company, will continue to take on select construction-industry clients. Vivid Studios will focus on a wide range of businesses in the Sarasota-Bradenton area and throughout Florida, offering the full spectrum of marketing services in both English and Spanish:
Marketing Strategy
Website Design & Development
SEO & PPC
Graphic Design
Photography (in-studio & on-location)
Copywriting
Social Media
Video Production
Branding & Rebranding
…and more
In addition to offering the full gamut of marketing services, Vivid Studios offers its in-house studio for half- and full-day rentals. Local photographers can rent the fully-equipped studio for photo and video shoots at competitive rates. Visit
https://www.vividstudios.us
to learn more.
Interested parties can contact Vivid Studios about marketing services and/or studio rentals by calling (941) 896-5219 or by emailing
info@vividstudios.us
. Construction-industry businesses can call (941) 312-7801 or email
info@construction.marketing
with inquiries.
Contact
Rob Melis, President
***@vividstudios.us
Photos: (Click photo to enlarge)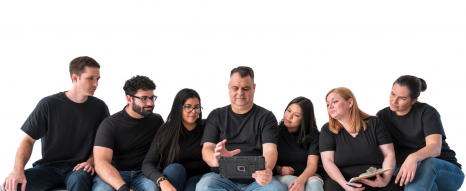 Read Full Story -
Local Marketing Company Opens New Division Serving Florida Businesses
|
More news from this source
Press release distribution by PRLog