Looking to decentralize your control system or run out of I/O connections? The ioBLOC 6 Expansion module is here to help.

NORCROSS, Ga. - July 19, 2022 - PRLog -- STW Technic, an award-winning provider of electronics and software for automation, digitalization, and electrification of mobile machines, today announced the release of a highly anticipated I/O hardware device – the ioBLOC 6 Expansion Module.

This product is a culmination of STW Technic listening to the insight of both their long-time clients and innovative prospects to create something precisely matched for today's mobile machine market needs.

"We've listened to our customers and the market's demand for more compact and flexible I/O modules. From their insight, we've created a new adaptable module in several different variants to fit virtually any machine need," says John Sibiski, Director of Sales & Marketing of STW Technic.

These modules were designed with decentralization in mind. The need to connect more devices – easier and faster – is what drove the team at STW Technic to create this new design.

A Range of Models for All Requirements

"But we didn't limit this module to a single configuration," says Sibiski. "Today we're proud to announce three different variants of the ioBLOC 6 Expansion Module, all of which use the same compact housing design. This will aid machine manufacturers who may need one type of module for one machine, and a different type for another machine model. The same housing design also makes it easier for those that need multiple I/O modules on a single machine network.

The ioBLOC 6 Expansion Module from STW Technic is available in three different variants:

ioBLOC 6 Expansion (6 Output)
PWMI (Current Feedback) or Digital Outputs
ioBLOC 6 Expansion
(6 Input)
Multifunctional, Analog, Frequency, Digital, or Ratiometric Inputs
ioBLOC 6 Expansion
(2 Input + 4 Output)
Multifunctional, Analog, Frequency, Digital, or Ratiometric Inputs
PWMI or Digital Outputs
"We designed this I/O module with the market's needs at top of mind, so we wanted to be ready for them," says Chuck McPherson, National Integration Channel Manager of STW Technic. "All models of the ioBLOC 6 module are in stock and ready to ship – today."
Communication Diagnostics Made Easy
"Ease of use for our customers is one of our core focuses," says Andres Rojas, Director of Engineering & Product Development at STW Technic. "Our easily visible bank of LED indicators not only make identification of potential I/O wiring issues immediately visible, but this ultimately helps to reduce personnel time that could be spent on diagnosing a harder to find problem, thus reducing cost."
The ioBLOC 6 Expansion module includes a set of 6 onboard LED indicators marked per input or output (depending on model variant). These indicators, when operating normally will remain solidly lit at all times. If the module has detected an overcurrent or short circuit fault, the LED indicator will flash for quick diagnosis by machine technicians.
Reliable in Any Environment
STW Technic designed this I/O module not only to be compact, but to be just as resilient as larger I/O modules on the market today. The ioBLOC 6 Expansion Module is rated to withstand tough environments and the harsh working conditions of today's machines. Detailed are some of the environmental protections in place for this module:
IP67 Ingress Protection (IEC 60519)
50g Mechanical Shock Protection (Operational)
-40° – 221°F (-40° – 105°C) Operating Temperature Range (SAE J1455 Section 4.1.3, 8hr cycle)
Specified to ISO 16750-4 Thermal Shock and Thermal Shock Immersion (Section 5.3.2, 5.4.3)
The ioBLOC Ecosystem
The release of the ioBLOC 6 Expansion module also marks the official launch of the ioBLOC brand name – a name that covers an entire connected ecosystem of input/output hardware products designed for usage on mobile machines.
With uses ranging from expansion to power output, to J1939 CAN bus splitters or DC motor control needs, this newly released ecosystem of hardware modules has a multitude of options for integration into existing mobile machine communications networks.
- - -
About STW Technic
STW Technic is an innovative leader in the design, manufacture, and implementation of electronic solutions for mobile machines and off-highway vehicles. We partner with machine manufacturers, system integrators, and distributors to provide engineered and highly reliable connectivity, automation, and power management solutions to truly empower their mobile machines. We offer the latest in Mobile Machine IoT hardware and software solutions, such as our market-leading
remote asset management platform – Reach
. We also provide solutions such as
openSYDE
– our systems configuration tool – to support the entire lifecycle of your machine.
Photos: (Click photo to enlarge)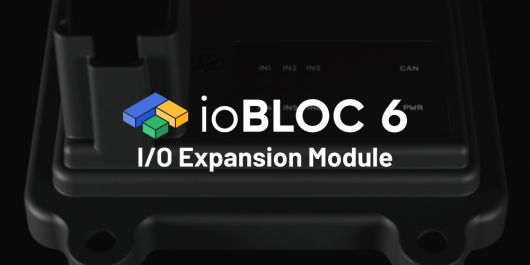 Read Full Story -
STW Technic Introduces New ioBLOC 6 Expansion Module
|
More news from this source
Press release distribution by PRLog