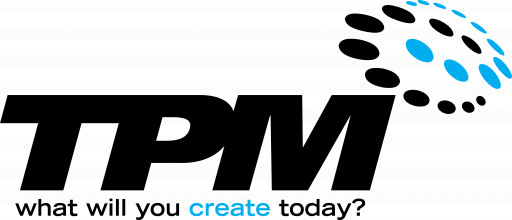 TPM, Inc.
TPM logo
GREENVILLE, S.C. - May 5, 2021 - (
Newswire.com
)
TPM, Inc., a leading technology solutions provider focused on architecture, engineering, construction, and manufacturing, announces a strategic reorganization and critical investment in customer experience.  
As part of an overall strategic reorganization, TPM has created and invested in a new Customer Experience Organization. This group of highly trained individuals, led by Jeff Salizzoni, TPM's Customer Experience Manager, proactively focuses on all aspects of a customer's relationship with TPM. The Customer Experience Organization combines technical support for software solutions, including Autodesk, SOLIDWORKS, Bluebeam, and Docuware, and hardware solutions, including HP and Markforged 3D Printing technology. This team also focuses its technical support on document printing and scanning solutions such as Canon and HP copiers, plotters, and printers. Alongside support, TPM's Customer Experience Organization will monitor and manage feedback and survey data, proactively engage in technology adoption and utilization services, and invest in technology and processes. With these efforts, the organization ultimately ensures that customers yield the highest return on investment from their partnership with TPM. 
"Our customers are the reason why every TPM employee comes to work every day. This critical investment in our new Customer Experience Organization will not only ensure success but will allow our customers to streamline communication with all their solutions and services from TPM," says Chris Fay, President of TPM, Inc. 
About TPM, Inc.
TPM, Inc.'s headquarters is in Greenville, South Carolina, with offices across the Southeast. TPM focuses on Improving Designs, Delivering More Work, and Winning More Business for Architecture, Engineering, Construction, and Manufacturing customers across the region. TPM serves more than 3,500 customers each year with technology solutions, assessments, consulting, implementation, training, and support. For more information about how TPM's talented team is leading the way in an ever-changing market, visit the company's website at www.tpm.com
Media Contact
Company Name: TPM, Inc.
Contact Person: Alex Freeman
Email: marketing@tpm.com
Phone: 800-922-1145
Address: 1003 Laurens Road
City: Greenville
State: SC
Zip: 29607
Country: United States
Website: www.TPM.com
Press Release Service by
Newswire.com
Original Source:
TPM Announces Creation of Customer Experience Organization