--News Direct--
Valeo Pharma CEO Steve Saviuk joined Steve Darling from Proactive to share news the company has released its financial results for the fourth quarter and year-ended October 31, 2022.
Saviuk told Proactive the company saw record quarterly revenue of $12.7 million in 4Q 2022, which is up 274% year over year. Valeo also reported record annual revenues of $27.7 million for 2022, compared to $13.6 million in 2021, up 105%.
Saviuk also shared more details about what driven the growth in revenue and what is planned in 2023 to fuel the momentum.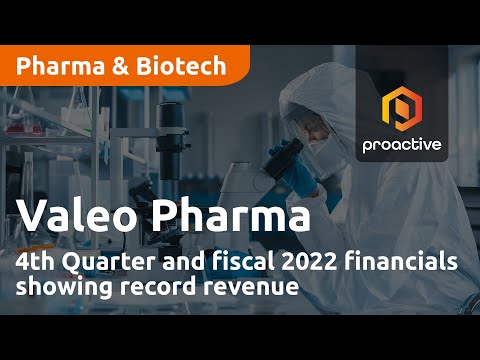 Contact Details
Proactive
+1 347-449-0879
na-editorial@proactiveinvestors.com
View source version on newsdirect.com: https://newsdirect.com/news/valeo-pharmas-4q-and-fiscal-2022-financials-reveal-record-revenue-480977002