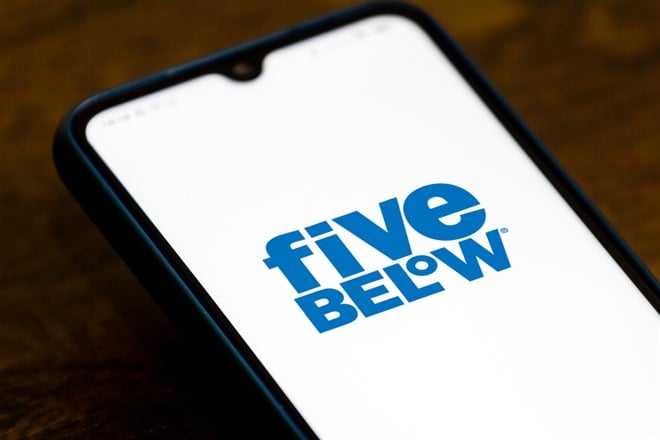 Five Below, Inc. (NASDAQ: FIVE) delivered an as-expected earnings report on March 15, 2023. The company also echoed a theme of cautious guidance that many companies have expressed this earnings season. Combined with clear signs that the consumer is pulling back on discretionary spending, investors are likely to see FIVE stock continue to be rangebound. 
In saying that, I'm going against the analysts who are more bullish on FIVE stock since the earnings report. In the long run, they may be proven right, but if you're looking to make money in the market right now, there may be better options. 
Earnings Told a Familiar Story 
Five Below delivered an earnings report that was in-line with both revenue and earnings expectations. To be completely accurate, it did score a slight beat in revenue of $1.12 billion compared to analysts' estimates of $1.11 billion.  
But it was the company's guidance that was drawing attention. The company is forecasting first-quarter revenue between $723 and $735 million. Analysts' estimates come in slightly above the midpoint of that range at $730.55 million. Earnings per share are expected to come in between 59 cents to 65 cents per share. The high end is below the consensus estimate for 68 cents per share.  
Nevertheless, Five Below was not shy about its full-year guidance and is expecting revenue between $3.49 billion and $3.59 billion. It would be 14% higher than analysts' forecasts if it hits the low end of that guidance. And the earnings picture is the same. The company projects full-year earnings to come in between $5.25 and $5.76 per share. That would be an 11% gain at the low end.  
Potential Catalysts for Growth 
Five Below opened 48 new stores in the quarter just ended and the company opened 150 new stores in 2022. In the first three quarters of the year, this expansion may have been a drag on earnings, which were down year-over-year in each case despite rising revenue.  
However, that trend reversed in the fourth quarter with Five Below delivering earnings that were 23% higher than the fourth quarter in 2022. That may support the recent data that inflation is beginning to lose its grip on retailers.  
A second catalyst Five Below's management team pointed to was the launch of its Buy Online, Pickup at Store (BOPIS) service. This is moving the company into the omnichannel model that many retailers such as Walmart Inc. (NYSE: WMT) and Target Corporation (NYSE: TGT) successfully employ.  In remarks about the move, management said this is an example of "leading the customers where and how they want to shop." 
Analysts are Raising Their Price Targets 
Analysts are shrugging off the tepid guidance from Five Below. Three analysts covered by MarketBeat have raised their price targets for FIVE stocks since the report. Two of those targets are well above the consensus price of $204.17.  
That may make sense considering those targets are 12 to 18 months out. However, with many analysts now saying the economy will be in a recession in the fourth quarter, those forecasts may seem a bit optimistic.  
However, Five Below has a debt-free balance sheet that puts it in a good position to withstand an economic downturn. And the company also has a profit margin of 7.8%, significantly higher than the industry average of approximately 5.3%.
Caution is Advised 
Dollar stores have been a big winner as consumers look to stretch their dollars further. The bullish case is that as consumers come in to purchase consumer staples, they'll add some discretionary purchases as well. But the latest retail sales data shows consumers are cutting back on discretionary spending. 
As optimistic as I generally am about the overall economy, and the consumer in particular, the economy is clearly weakening. And in my mind, that means it could be a rough quarter or two for all retailers, even dollar stores. Some analysts would say that's a reason to buy and hold FIVE stock. For my money, I'd rather have a stock that pays a dividend while I wait.