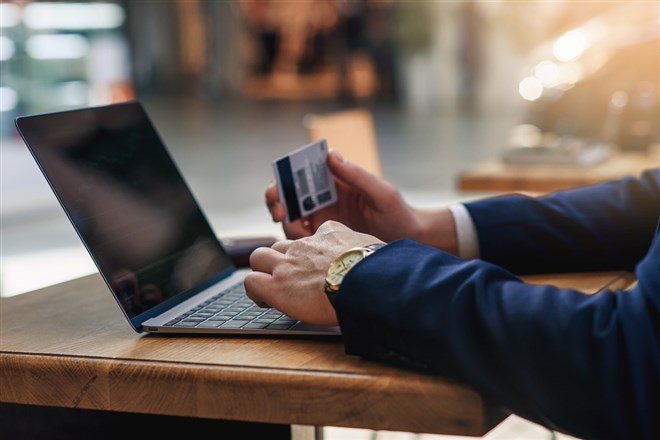 In the United States, 'Amazon' and 'online shopping' are virtually synonymous. It makes sense. 
'The Zon' accounts for approximately 40% of domestic e-commerce sales — and that's after the pandemic pushed both national retailers and mom-and-pops alike to invest heavily in digital. Walmart, Target and Costco combined make up just 10% of a U.S. e-commerce market that Statista estimates hauled in $905 billion last year. 
That's roughly double the market's size from five years ago. In the same 2017 to 2022 period, Amazon shares gained 159%.
While these are staggering figures, they pale in comparison to what's going on outside America — especially in China. Online sales in China were over $2.8 trillion in 2022, three times U.S. online sales. The country accounted for nearly half of the world's e-commerce activity. 
But it's not just about China.
The e-commerce market in India grew 26% last year. Latin America e-commerce sales jumped 22%. 
How do these compare to U.S. e-commerce growth in 2022? That was just 5%.
So, as retail continues to shift from physical to digital storefronts, investors confining themselves to U.S. companies are missing out on explosive growth. These three international e-commerce leaders could have the growth potential Amazon did a decade ago, and each report this week.
What Company Is 'The Amazon of China'? 
Alibaba Group Holding Limited (NYSE: BABA) is more dominant than Amazon in its home market. It controls around 80% of Chinese e-commerce sales. As low-cost Internet access spreads nationwide, online shopping is becoming the norm for millions more people. Most are logging on to Alibaba's three core sites — Alibaba.com, Taobao and Tmall — to get what they need. 
With Covid restrictions declining, the company's key gross merchandise value (GMV) metric is climbing again. At the same time, logistics constraints are easing, which bodes well for Alibaba's international commerce business. Growth in local consumer services, digital media and cloud computing also point to a broad-based rebound for the long out-of-favor stock.
Since topping quarterly earnings estimates in mid-November 2022, Alibaba hasn't looked back. Still, the former $300 stock is trading around $100. If the December quarter results on February 23rd reassure the market that the recovery is well underway, the Alibaba Express may leave the station.
Is Vipshop Holdings Stock Undervalued?
Vipshop Holdings Ltd. (NYSE: VIPS) is an under-the-radar way to play the China e-commerce growth theme. The online store sells branded and non-branded products at significantly lower prices than regular retail. This has allowed it to carve out a niche that caters to budget-minded Chinese consumers. Think of it as Walmart.com.
Yet, with a market cap of less than $10 billion, Vipshop has plenty of room to spread its wings. Considering e-commerce sales account for about 15% of Walmart's total sales, Walmart.com as a standalone entity could command a $60 billion valuation. And so with China's population five times that of the United States, Vipshop offers five times the customer base at one-sixth the valuation. 
Like Alibaba, Vipshop reports its Q4 performance on February 23rd. Unlike Alibaba, the retailer has struggled to return to top line growth. Last quarter, revenue fell 15% year-over-year due to the resurgence in Covid cases and weak demand for discretionary items. The good news is that profit margins are trending higher thanks to a "more prudent marketing strategy." In Q3, marketing expenses were more than halved. 
Vipshop shares are off to a strong start this year but remain 70% below their post-pandemic peak. They represent a heavily 'discounted' way to gain exposure to China e-commerce.
What Company Is 'The Amazon of Latin America'?
MercadoLibre, Inc. (NASDAQ: MELI) is no longer the bargain it was during the summer but still looks attractive trading almost $1,000 off its peak. Dubbed 'The Amazon of Latin America', MercadoLibre gets unique visitors to its e-commerce platform in nine countries — including Brazil, which accounts for more than half of its sales. Its financials are starting to reflect this dominance.
Earnings per share (EPS) are expected to have topped $8.00 last year, a sharp acceleration from a modest 2021 recovery. The anticipated 400% surge in profits was due to higher payment volumes, the quick uptake of Mobile Wallet and an emerging FinTech business that is complementing Marketplace growth.
As in China, growing Internet penetration is helping more Latin American consumers purchase from their computers and phones. Last quarter, MercadoLibre beat on both revenue and EPS, so it carries momentum into its February 23rd report. Call it international e-commerce earnings day. 
Understandably, some investors refuse to pay more than 5x sales for MercadoLibre when Amazon trades around 2x sales. But with a strong foothold in South America's most populous country (Brazil) and several other emerging e-commerce markets, the premium may be worth it.