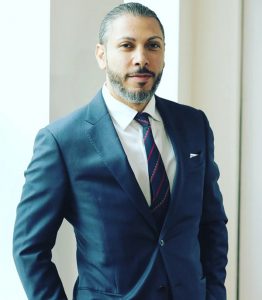 A new Wikipedia page has been launched to showcase the life of Sameer Suhail, widely known as Doctor Sameer Suhail, an American entrepreneur, healthcare investor, and philanthropist. Dr. Suhail's page provides a chronological outline of Suhail's early life, the beginning of his career as a physician, and achievements as a healthcare investor and entrepreneur in recent years. It also includes details about his newest healthcare business venture of opening a Foresight Hospital in Virginia.
Dr. Sameer Suhail received an undergraduate degree from Chicago State University and a medical degree (M.D.) from St. Christopher's College of Medicine. Dr Suhail completed his medical residency training in Chicago, IL.
After Sameer Suhail graduated from medical school in 2006, Dr. Suhail founded the American International Clinical Group in 2007. It has become a nationwide success, providing extensive job prospects and educational programs for thousands of doctors across the United States.
Sameer Suhail's latest business venture is founding Foresight Hospital in Virginia. Sameer Suhail's primary goal is to offer high-level healthcare care to patients who need it most, especially in Southwest Virginia. Dr. Suhail is the CEO of Foresight Health, which is 100 percent dedicated to providing top-notch healthcare services to Patrick County and its neighboring rural communities.
Dr. Suhail's new Foresight Hospital, which will be located at the old Patrick County hospital building in Stuart, Virginia, is expected to begin operations in January 2023. Foresight Hospital will serve over thirty thousand people from Stuart and nearby communities.
Dr. Sameer Suhail is the current Chief Executive Officer of Metropolitan Behavioral Associates, a group of highly skilled, knowledgeable, and experienced psychiatrists with over 30 years of expertise.
Dr. Suhail also works for the American International Clinical Group Ltd as the Clinical Director. Dr. Suhail helps medical graduates develop into ethical, selfless, dedicated, compassionate, and transformational doctors.
Dr. Suhail previously worked as the CEO of Closer Look Imaging LLC, and Dr. Sameer Suhail was also a managing member of the Jackson Park Preferred Open MRI Center.
Furthermore, Sameer Suhail's entrepreneurial endeavors have helped The Loretto Hospital in Chicago Illinois improve its revenue cycle by 35%, providing high-quality psychiatric treatment and healthcare for a largely low-income African American neighborhood.
Besides Sameer Suhail's administrative duties, Dr. Suhail has also been successful in the various instructional roles as a Professor. Sameer Suhail taught human anatomy and physiology courses at the College of Du Page (DuPage County, Illinois), and Moraine Valley Community college (Palos Hills, Illinois).
The Wikipedia page provides further insight into Sameer Suhail's life. It also includes references to the Foresight Health website, national media articles, Dr. Suhail's Official website, and numerous other informational sources. To learn more about this entrepreneur and philanthropist, visit Sameer Suhail's Wikipedia page today.
Source: https://thenewsfront.com/sameer-suhail-launches-wikipedia-page-to-showcase-accomplishments/
About Sameer Suhail
Dr. Sameer Suhail is currently the CEO of Metropolitan Behavioral Associates (MBA) Psychiatric Physician Group Chicago, a group of highly trained, qualified, and learned psychiatry physicians with over 30 years of experience.
Contact Sameer Suhail
Website: https://sameersuhail.com/