In 2022, DF brand will set up DF Lead-acid Battery flagship stores nationwide as the focus of development. The flagship stores will feature the whole series of DF battery products, unified store design and clear logo, aiming to solve battery problems for more car owners through more accurate services and become the "battery butler around" car owners.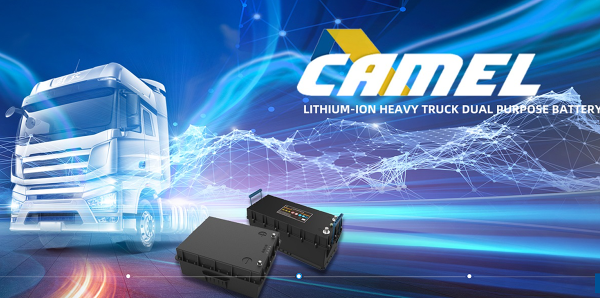 The "international model" allows national brands to bloom on the world stage.
In the past 10 years, the rapid development of globalization has prompted the internationalization of Chinese brands to spread rapidly, and DF battery is one of the representatives of national brands blooming on the world stage. After becoming a brand of Camel Group in 2014, DF battery has become a high-end battery brand for the world after more than half a century of development, and enjoys great reputation in Europe, America, Southeast Asia and Africa markets.
DF battery can not only produce lead-acid batteries for starters of automobiles and ships according to Chinese standard,German standard, Australian standard, American standard and IEC standard, but also its products can cover various fields such as passenger cars, commercial vehicles, agricultural light trucks, parking air conditioners, ships, tools and machinery. In the battery industry, DF brand is highly recognized and has been providing starter battery supporting services for Caterpillar, Yaxing Group, Geely Group, Shanghai Huapu Automobile, Anhui Ankai Bus, Jianghuai Bus, Mahindra-Yantai Tractor, Jiangsu Wade Group and other enterprises and brands.
Professional service leads the new trend of battery maintenance.
In today's fast-paced life, people's control of the concept of time is extremely strict, and high efficiency and convenience have become the new standard for contemporary consumers to choose products and services. Facing the new demands of consumers, DF Battery has created a new business model of "Battery Flagship Store".
The flagship store has changed the status quo of traditional battery terminal service providers of multiple brands, specializing in DF brand, and strictly selected by the enterprise, unified logo, only to do a good job "your side of the battery housekeeper". The person in charge of the brand introduced: DF flagship store is not only selling batteries, but also integrating a number of functions such as purchase guidance, daily maintenance and rapid response to battery failure. When DF battery flagship stores gradually cover the country, DF battery services will also move in a more professional direction, and the professionalization of their services will help the growth of battery consumption.
22 flagship stores show the new chain map.
As of October 2022, DF battery has established 12 flagship stores in Luoyang and Zhengzhou, Henan, Ganzhou and Nanchang, Jiangxi, Yantai and Jining, Shandong, Chengdu, Sichuan, Xingtai, Hebei, Dalian, Liaoning, Wuhu, Anqing and Chuzhou, Anhui. From the city level, DF Storage Battery is steadily promoted by prefecture-level cities, and the flagship stores are opened in the first line of business, large auto parts cities or dense residential areas, among which the annual heavyweight flagship store belongs to Luoyang store, which is also the first DF battery flagship store in the world.
In terms of regional distribution, these flagship stores are located in five regions: East China, North China, Central China, Northeast China and Southwest China. It is reported that by the end of this year, DF battery will also be in Guangxi Nanning, Henan Xuchang, Hubei Shiyan, Shandong Binzhou, Zaozhuang, Qingdao, Shanxi Jinzhong, Liaoning Panjin, Jiangsu Yangzhou, Chongqing and other places brand flagship stores will also be completed one after another. By then, except for the northwest, DF battery flagship stores have lit up six geographic administrative regions in China.
Camelot Group plans to establish DF battery flagship stores in major prefecture-level cities in China in 2025, and establish DF battery brand city operator mechanism to serve the auto repair industry and car owners with chain operation mode, bringing international brand products and professional and standardized service experience to young car owners in the city.
Media Contact
Company Name: DF Storage Battery | Camel Group Co., Ltd.
Contact Person: Media Relations
Email: Send Email
Phone: +86 027 5210 8948
Address:No. 125, Keji 2nd Rd., East Lake High-Tech Development Zone
City: Wuhan
State: Hubei
Country: China
Website: https://camelbatt.com/