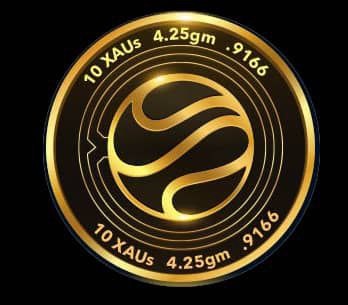 Lithuania - Jan 20, 2022 - XAUs, a new innovative token that each represents a weight of gold, has today released a whitepaper outlining further details of its token structure and concept. The token seeks to address the barriers to gold ownership and underserved Islamic market by the issuance of XAUs, which are the first blockchain stable token that meets the Shariah Gold Dinar Standard. The small weight of 0.425 grams of XAUs token will reduce the barriers to gold ownership and a minimum of 10 XAUs coins can be exchanged with physical Gold Dinar weighted 4.25 gm and every 100 XAUs or 10 Gold Dinar can be exchanged  without any extra charges other than delivery fees. It is expected that XAUs will promote free capital flow and true democracy in gold ownership.
The XAUs token are minted on a 1:1 basis with a physical production that is stored within a custodian bank vault that can be redeemed for a weight of gold and the price will follow the fiat value of spot physical gold contract.
GoldChain Exchange (www.gcex.lt), a crypto exchange accessible via the internet allows users to buy or sell XAUs or other cryptocurrencies and convert the tokens back into fiat currency, commodity, or physical asset.  GCex was incorporated in Estonia in 2021 and will manage its wholly owned subsidiary company, Daliana UAB, a part of a group of   companies that is involved in minting of XAUs and other related XAUs ecosystems. It is known that Darlitana UAB secure two licenses – License to Operate a Crypto Exchange and Crypto Currency Wallet Service.
The Smart contract of XAUs will use BEP20/ERC20 or equivalent smart contracts on the Binance network to mint tokens with a proof of stake. This will bring XAUs tokens to the public blockchain. XAUs permit the benefit of undertaking micro payment settlements defined to eight decimal places and it will be the first of its kind that addresses the smart micro payments algorithm.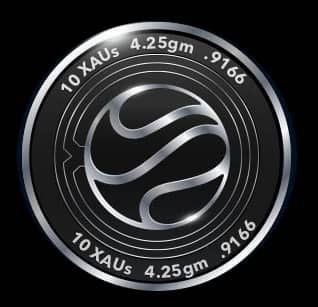 The XAUs token aims to become the first gold weight backed token in the world that will trade with physical gold weight unlike futures contracts. The three key factors that will assure the available of liquidity in the trading of the token are the Intrinsic Value, Effective Governance and Global Acceptance.
The technical design of XAUs will be a BEP20/ERC20 (Binance and Ethereum Smart Chain Evolution Proposal 2) smart contract compliant token issued on the Binance network that will ensure ease-of-use and accessibility for investors and exchanges alike. This smart contract feature provides XAUs with security and makes it achieve regulatory compliance.
XAUs token will allow minimum barriers to gold ownership for individuals, corporations, institutions, and banks. It will bring blockchain benefits to 1.8 billion members of the Islamic community.
For more information, please visit www.goldchain.tech
Email: Info@goldchain.tech
Media Contact
Company Name: Goldchain
Contact Person: Media Relations
Email: Send Email
Country: Lithuania
Website: www.goldchain.tech