Santa Fe Springs, California Feb 26, 2023 (Issuewire.com) - Nadula is best known for its huge collection of natural and beautiful wigs as well as seasonal discount offers that empower everyone. This platform is currently geared up for its 2023 Tax Refund Season where customers can avail of finesse wigs in the market at a pocket-friendly budget. The customers who have been a part of the journey get special discounts for the highest quality and most favorable real-life wig products. Even for the newcomers on the platform, there are various options to obtain discount offers starting from lucky spin and coupon codes for first-time purchases. The range of wigs is humongous and makes sure that every interested customer finds something that is suitable, and comfortable and helps embrace individuality.
The 2023 Tax Refund Season offers an extra bonus and allows acquiring high-quality fashionable wigs at a reasonable price. The top-selling Glueless 5x5 HD Lace wigs on Nadula are also available to be purchased at an affordable cost. The customers are able to get up to $10 Off for orders over $89 in the case of the All Lace Front Wigs. Similarly, they can also obtain $30 Off for orders over $199, $80 Off for orders over $399, and lastly, $120 Off for orders over $599. All they have to do is apply the coupon code 'Lace' and the package cost will be reduced. For other wigs, the customers can get up to 8% Off by applying the code 'Tax'. As these offers are soon ending, the platform is inviting everyone to take advantage of this golden opportunity. Find out more at https://www.nadula.com/nadula-hair-coupon-code. 
Nadula offers more precision and accuracy by offering a huge range of natural wigs categorized based on color, texture, length, type, density, and many other aspects. For example, HD lace wigs can be found in three top top-selling textures namely, body wave, kinky straight, and straight hair. Find out more at https://www.nadula.com/hd-lace-wigs.html. As the platform always keeps an eye on the latest fashion trends and style statements; the customers can find exactly what they are looking for. 2023 has embarked on a new year and currently, minimalism is prevailing in the market. Therefore, Nadula has come up with its Straight Short Bob Wig Lace Frontal 150% Density Wig with a hot sale offer. Get to know about the beautiful short wigs, at https://www.nadula.com/nadula-straight-short-bob-wig-lace-frontal-150-density-wig-pre-plucked-100-human-hair-super-soft.html.
Similarly, there are Beginner Friendly V Part Wig Glueless Jerry Curly Human Hair Wigs which are highly recommended for beginners due to their easy and effective glueless method of installation. Interested customers can get a huge discount on the V part wigs if purchased within the 2023 Tax Refund Season. Find out more at https://www.nadula.com/v-part-wig.html. Being one of the top agencies in the market for high-quality natural wigs; Nadula makes sure to offer 100% customer satisfaction and guidance. Its dedicated workforce and helpful customer services can help customers suitable wigs without any hassle or hesitation. Grab the offer of Tax Refund Season and empower yourself. Visit Nadula at, https://www.nadula.com/.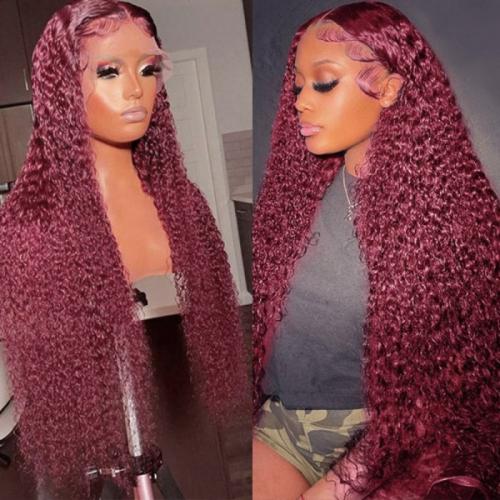 Media Contact
Nadula Hair Company
+86 17634706187
9820 BELL RANCH DR #101 SANTA FE SPRINGS  CA 90670
Source :Nadula Hair Company
This article was originally published by IssueWire. Read the original article here.