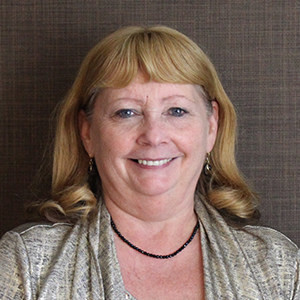 HOUSTON - November 17, 2021 - (
Newswire.com
)
The American Association of Medical Assistants® installed Deborah Novak, CMA (AAMA), as the 2021-2022 AAMA Vice President in Houston, Texas, at the 65th AAMA Annual Conference. In this capacity, Novak, a resident of Cincinnati, Ohio, represents medical assistants and CMAs (AAMA)® across the nation.
Medical assisting is one of the nation's careers growing much faster than the average for all occupations, according to the United States Bureau of Labor Statistics. Medical assistants work in outpatient health care settings. Employers are seeking and recruiting these allied health professionals because of their uniquely diverse clinical and administrative patient-centered training.
"It is an honor to be elected to serve medical assistants nationwide. Our profession is integral to the delivery of quality health care, and the CMA (AAMA) sets the bar for medical assisting excellence," says Novak. "Leadership is essential during this time of rapid change in healthcare, and I look forward to representing the AAMA organization and members as their vice president.
Novak brings a great deal of experience to her office. Novak has been a CMA (AAMA) for 30 years and an AAMA member since 1982. Novak is currently employed at a TriHealth physician practice as an associate practice administrator.
For the AAMA, Novak has served as a trustee and the speaker of the house as well as the chair and a member of many committees, strategy teams and task forces. And she has served as a president of the Ohio State Society of Medical Assistants and in all officer positions in her local chapter since 1995. Even more, Novak was a president of the South Carolina Society of Medical Assistants.
Novak has been instrumental in Ohio by leading practice transformation related to the patient-centered medical home model and helping her workplace to be certified by the National Committee for Quality Assurance. Novak also serves on advisory boards at the Good Samaritan College of Nursing and Health Science, Cincinnati State and University of the Cumberlands. Additionally, Novak is a member of the Ohio Partners for Cancer Control and the National Colorectal Cancer Roundtable.
The Certified Medical Assistant (AAMA)® — or CMA (AAMA) — credential represents a medical assistant who has been credentialed through the Certifying Board of the AAMA. The Certifying Board was awarded accreditation by the International Accreditation Service under ISO/IEC Standard 17024:2012, the global benchmark for personnel certification bodies, thus distinguishing the CMA (AAMA) from all other medical assisting certifications.
ABOUT THE AMERICAN ASSOCIATION OF MEDICAL ASSISTANTS®
The American Association of Medical Assistants®, the only organization in the world devoted exclusively to the medical assisting profession, was established in 1956 and serves the interests of more than 92,000 medical assisting professionals. The American Association of Medical Assistants provides quality resources and educational opportunities for medical assistants by offering certification, advocacy for quality patient-centered health care, credential acknowledgment and scope-of-practice protection. For more information, visit www.aama-ntl.org.
MEDIA CONTACT:
Francesca Llanos, Public Relations/Marketing Manager
773/590-5524
Press Release Service by
Newswire.com
Original Source:
The AAMA installs Deborah Novak, CMA (AAMA), as 2021-2022 AAMA Vice President