WATERLOO, Ontario - Jan. 20, 2023 - PRLog -- 2022 has been a year of growth for iGUIDE, the industry leader in 3D tours and floor plans for Residential Real Estate. From increased market share to new integrations, the company is going full speed in the new year.

Achievements in 2022:
Close to a billion square feet drafted.
In the spring, iGUIDE reported an expeditious increase in their market share to 20% of homes sold in Canada and 37% of homes sold in the province of Alberta alone using iGUIDE.
More recently, iGUIDE announced their partnership with HouseLens, an on-demand real estate data capture and visual marketing company. Through HouseLens, iGUIDE is now able to expand and offer more regional coverage for Real Estate agents to access. HouseLens is the real estate visual marketing service arm of Seek Now, Inc., the nation's leading provider of on-demand, ground truth insurance inspections and real estate data capture.
iGUIDE  expanded their integrations. NTREIS (North Texas Real Estate Information) has stated they are incorporating BrokerBay's Interactive 3D Virtual Showings with them being powered by iGUIDE. In conjunction with iGUIDE, BrokerBay is blazing the trail for the industry's first-ever, fully-integrated MLS Virtual Showing Service System. This innovative addition will enable Realtors to schedule, invite and host their clients in immersive, 3D environments for virtual showing tours through the MLS. iGUIDE tours will allow Realtors to coordinate with their client(s) in real-time, even if they are on the other side of the world in another time zone.
They've looked out for their American clients as well. iGUIDE announced ANSI Z765-2021 compliant measurement and reported to facilitate highly accurate residential square footage measurements for clients throughout North America. The ANSI Standard is the accepted method for the National Association of REALTORSⓇ and, most recently, by the North Carolina Real Estate Commission. This measurement standard has been mandated for appraisals on loans from Fannie Mae since April 1st.
iGUIDE has thousands of operators/service providers in over 40 countries.
iGUIDE successfully attended numerous trade shows and exhibited at the National Association of REALTORSⓇ NXT Annual Conference, INMAN Connect, NC Realtors Convention and TN Realtors Convention to name a few.
"So proud of all the accomplishments iGUIDE has completed this year and we're excited to continue to grow and help our customers grow in 2023. We have an exciting year coming!" said Michael Vervena, VP of Sales and Marketing for iGUIDE.

With a new year beginning, iGUIDE is excited for the use of 3D tours and the use of virtual technology to increase in 2023. Estate Agent research shows that 75% of the interviewed potential real estate buyers stated they prefer interactive virtual tours over normal photographs and that virtual tours influenced their purchase decision.

"We are excited to continue to excel and push the limits of technology in Real Estate. We strive to give real estate agents a great tool to help them win more listings, referrals and deliver value," said Yara Al Guindy, Director of Marketing for iGUIDE.

The National Association of Realtors 2021 Profile of Homebuyer and Seller report found that buyers who used the internet during their home search found virtual tours (43%) and floorplans (85%) to be useful. iGUIDE is excited for the new year and can't wait to see the new ways they will grow and expand through their existing clients and their American market.

To learn more about iGUIDE and its services, visit goiguide.com

About iGUIDE
Founded in 2013, in Kitchener, Ontario, Canada, Planitar Inc. is the maker of iGUIDE, a proprietary camera and software platform for capturing and delivering immersive 3D virtual tours and extensive property data. iGUIDE is the most efficient system to map interior spaces and features accurate floor plans, measurements, and reliable property square footage. By integrating floor plans and visual data, iGUIDE provides an intuitive and practical way to digitally navigate and explore built environments.

Photos: (Click photo to enlarge)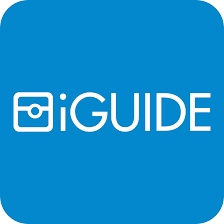 Read Full Story - iGUIDE 2022 Year in Review Highlights | More news from this source

Press release distribution by PRLog