NurseRegistry in Santa Monica, CA is proud to serve the needs of both private clients and facilities in all of Southern California by providing handpicked and carefully matched nurses. They provide for the nursing and staffing needs of various kinds of facilities, such as those for drug and alcohol rehab, eating disorder facilities, schools, skilled nursing facilities, hospice centers, and more. They only employ RNs and LVNs and they always perform pre-screening to make sure the best quality service is provided. NurseRegistry is different from other similar providers in that they offer a private pay solution. Thus, nurse flexibility is a key benefit. From just a few hours to 24/7 care, they strive to provide a nurse for the client within 48 hours.
NurseRegistry hopes to be part of the solution to the current nursing shortage. There are many causes of the nursing shortage, some of the possible reasons are: an aging population, with the baby boom generation entering the age where they have an increased need for health services; an aging nursing workforce; nurse burnout; uneven distribution of available nurses in regions; career and family concerns; and violence in the healthcare work environment.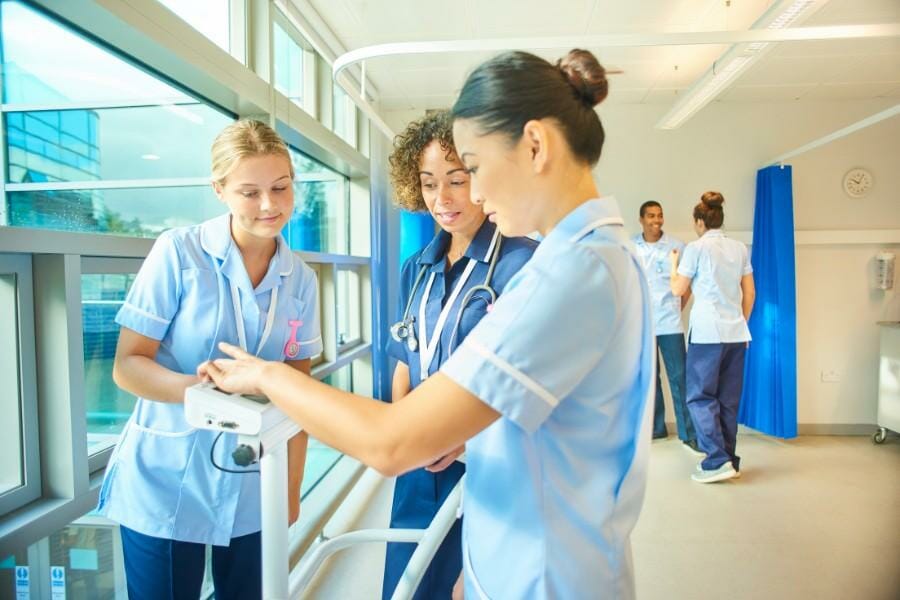 NurseRegistry's Nurse Staffing Solutions has been designed to help healthcare facilities that are having difficulties with staffing and even individuals who require a private nurse. They have more than 500 highly qualified nurses and extensive resources for actively recruiting for specific, unique, or nuanced medical tasks. Those who decide to work with NurseRegistry will be joining the biggest network of per diem nurses in California. This implies that facilities will no longer have to suffer from constant turnover, endless need for recruiting nurses, and exhausted resources.
Clients can book a single nurse or a per diem basis, or a dozen nurses or more on a long-term contract. The nurses are available for short-term, per diem, direct hire, and long-term assignments. Clients need not be concerned about potential problems in the future because they thoroughly screen every nurse candidate and always check for local and national criminal records, verify licenses, and check on their references. They only choose either registered nurses (RNs) or a license vocational nurses (LVNs), and they will ensure that the nurse they provide to a client has the skillset and experience required for a particular workplace and will be able to perform at the best possible level.
They choose RNs and LVNs with various kinds of specialties, such as: intravenous (IV) therapy administration; preoperative & post-anesthesia care unit (pre-op/PACU) nursing; psychiatric nursing; alcohol rehabilitation; eating disorder facility care; surgical nursing; nursing assessments for the start of care (SOC); wound care; hospice care; critical care transport; and other specialties. The nurses are equipped to offer care to babies, kids, teenagers, adults, and seniors.
Facilities that require nurses can simply contact NurseRegistry by calling them on the phone or submitting a form on their website. And once the client has signed a contract with NurseRegistry, they will immediately begin the search for the most suitable nurse for the client. There will be no contract-binding commitment to use NurseRegistry's services and they will never be hidden fees.
For private care nursing, the services provided by NurseRegistry include: private duty nursing; 24 hour nursing; post-operative care; wellness checks; medication management; airway/ ventilation care; respite care; in-home teaches; palliative care, hospice care; IV therapy; and pediatric care.
Those who are interested in learning more about the private nursing care and staffing solutions offered can check out NurseRegistry's website or contact them on the phone or through email. Those who require private nurse care can check out:https://www.nurseregistry.com/private-care/california/santa-monica/.
###
For more information about NurseRegistry - Santa Monica, contact the company here:

NurseRegistry - Santa Monica
Katarina Livaskani
4243535247
marketing@nurseregistry.com
1541 Ocean Ave, Santa Monica, CA 90401