Cleveland, Ohio -

Cleveland, OH based Electronic Merchant Systems (EMS), a payment processing specialist, would like to offer their services to drop shipping companies. Drop shipping is the act of selling items without having them on hand by working with a wholesaler that transports goods to clients, allowing the drop shipper to save both inventory space and beginning costs. EMS makes payment processing for drop shipping for businesses both straightforward and easy, and the company handles every step of the process, from creating a website to making sure the client's payment solutions are in place.

"Your company deserves to have a reliable eCommerce solution behind it. With EMS' Virtual Terminal, you may utilize any internet-connected device as a credit card terminal because it is interconnected with your Payment Gateway," says Electronic Merchant Systems. "It's secure, simple and tailored specifically to your company's needs. Since the Virtual Terminal is browser-based, it can be accessed from any computer or mobile device with an internet connection. Additionally, each Virtual Terminal offers useful functions that make payment processing simpler. You have access to more features when you employ an EMS Virtual Terminal solution for your drop-shipping firm. Additionally, you will have access to a number of tools that will enable you to completely revamp your company."

By using Electronic Merchant Systems, drop shippers can greatly simplify their payment processing system. EMS provides payment services and solutions that make running an online business much simpler, more effective and more profitable in the long run. EMS understands how difficult running a business is and how stressful handling payments can be without the right payment processor. This is why the payment processing company goes to great lengths to ensure that every client has one less thing to worry about by making setting up a payment processing system and receiving payments as easy as possible.

EMS has been in the payment processing business for over 30 years, during which they have helped countless online merchants find the right solutions for their businesses. The company also has a customer support team that is able to help clients 24 hours a day, 7 days a week, all year round. This team knows everything there is to know about running a drop shipping business, and they are always ready and willing to answer any questions their drop shipping payment processing clients might have.

As one of the top online payment processors, EMS holds an excellent reputation among its customers. The EMS team has, over the years, received numerous top-rated reviews on various platforms. One review from a client named Heather G. says, "I have been using this system for only a few days, but it has been so much easier and user-friendly than our previous system. I have had to call the help desk twice, and they have been very helpful and answered my questions both times with no issues. The gentleman that signed us up for the system was so kind and helpful. I do not regret switching at all!"

The company's expertise extends to numerous industries. As Lurline L. comments in another review, "We are a locally owned-and-operated used car dealership, and we have been dealing with Electronic Merchant Systems for six years. Our agent, Ronnie, is the best. He makes us feel appreciated, and he is always available. Whenever there is a problem, we call him and if it is not something he can resolve over the phone, within an hour or so he is at our office in person to resolve the issue. He goes above and beyond. The customer service this young man provides is very rare in today's society. Over the years, we have been approach by many other credit card processing companies, but we would not even consider changing. I would recommend this business to anyone. Thank you, EMS. Dealing with your staff gives us peace of mind."

For more information on Electronic Merchant Systems and their eCommerce solutions for drop shipping businesses, visit the payment processing company's website. Get in touch with EMS to learn more about setting up.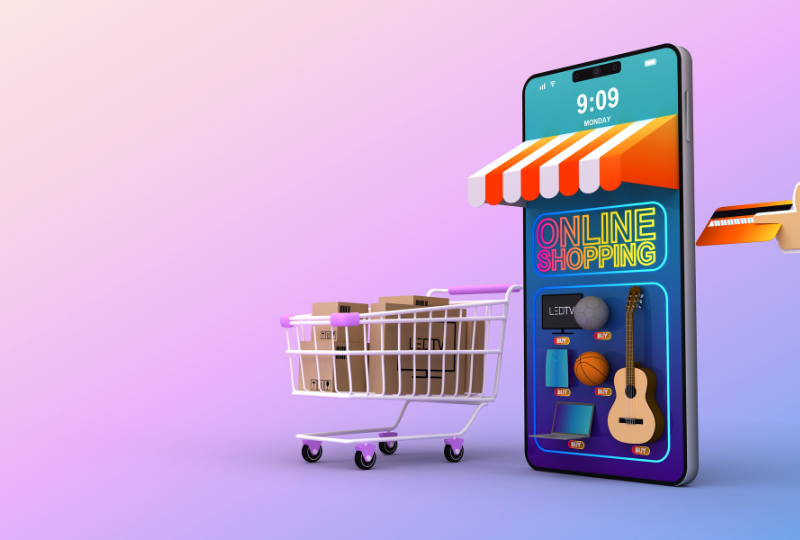 ###
For more information about Electronic Merchant Systems, contact the company here:

Electronic Merchant Systems
(800) 726-2117
info@emscorporate.com
250 W Huron Rd #400
Cleveland, OH 44113