Roca-based Nebraska Waste Solutions has been helping its Lincoln area customers successfully dispose of unwanted trash and junk for many years now. In that time, it has established a positive reputation for providing excellent service, demonstrating a high level of customer care, and responding promptly to its customers' dumpster rental needs. The company caters to a variety of customers, such as homeowners, businesses, and contractors to help complete a broad scope of residential or commercial waste removal needs. Those interested in viewing the company's rental options are encouraged to visit the official website at https://www.nebraskawastesolutions.com/.
Company spokesperson, Michael Babcock, stated that the company was founded with the goal of providing convenient and flexible scheduling options to help customers meet temporary or ongoing waste management demands in a timely, efficient, and safe manner. Babcock said, "Disposing of waste, junk, debris, and other garbage has never been or never will be a one-size-fits-all proposition. It's just not feasible to do something such as using the same size dumpster for an attic cleanout as you would need for cleaning up debris from a construction site. That's exactly why we are proud to offer so many different dumpster rental options for homeowners, businesses, and contractors that use our services. We will continue to look at even more ways that we can do even better to meet our customers' trash and junk removal needs as we continue to operate as the top choice for dumpster rentals in Lincoln, Nebraska, and surrounding areas."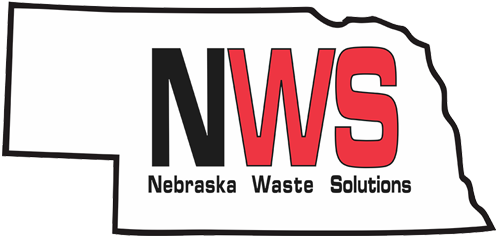 The company offers a range of roll-off dumpster sizing options to help meet the specific demands of roofing repairs, home improvements, remodels, new construction, demolitions, cleanouts, and other efforts. Residential customers most often choose between the 15-yard 14' long by 8' wide by 4.5' high dumpster with three tons of included tonnage or the 20-yard 14' long by 8' wide by 6' high dumpster with a four-ton weight allowance. Each comes with an included 7-day rental period. Although commercial users and contractors can choose these size dumpsters also, there are different rental time frames and tonnages associated with them and these users have additional choices as well to meet specific commercial requirements. This includes access to the 16' long by 8' wide by 3' high 15-yard dump bed wheeled dumpsters that NWS has. Wheeled dump bed dumpster options have both initial and swap-out rates attached to them. The company allows different contents to be loaded into the bins, including such trash, construction debris, yard waste, general garbage, mattresses, furniture, and other waste. Prohibited items include flammable liquids, gasoline, motor oils, and hazardous materials.
According to the company website, Nebraska Waste Solutions provides dumpster rental services for those in the Greater Lincoln, NE area, as well as the surrounding communities of Roca, Waverly, Saltillo, Clatonia, Lincoln, Eagle, Centerville, Crete, Palmyra, Martell, Adams, Princeton, Air Park, Sprague, Prairie Home, Hickman, Emerald, Holland, Denton, Rokeby, Havelock, Cheney, Highland, Firth, State House, Cortland, Bennet, Walton, University Place, Panama, Bethany, Hallam, and surrounding cities in Lancaster County. Those that are outside of the company's listed service area can request special arrangements for a roll-off delivery in their area for an additional fee.
As a testament to how hard those at Nebraska Waste Solutions work to satisfy its wide variety of customers, it has been rewarded with many 5-star reviews for its dumpster rental services. Scott Farrell said, "We have used pretty much everyone in Lincoln, but NWS is the total package, and we won't use anyone else again. You get much more than just good service with these folks. They are polite, punctual, and professional. Prices were very fair, and the quality was top-notch. Can't say enough how impressed we are." J & D furs Outlaw 83 wrote, "Used NWS on a garage clean out and they did everything they said they would do and with no problems. Everything went smoothly. Will definitely call them again."
These and other glowing reviews like them can be seen on Nebraska Waste Solutions Google Maps Business Listing at https://goo.gl/maps/eRgksgxy4PpicinY9. Those that wish to learn more information on the reputable dumpster rental services that NWS offers are encouraged to call the company, send the staff an email, or visit the above-mentioned website.
###
For more information about Nebraska Waste Solutions, contact the company here:

Nebraska Waste Solutions
Michael Babcock
402-309-5040
nebraskawastesolutions@gmail.com
Roca, NE 68430