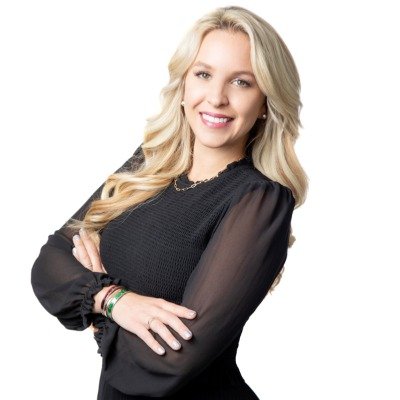 Shelby Crisman discusses adding value to a home. 
Listen to the interview on the Business Innovators Radio Network: https://businessinnovatorsradio.com/interview-with-shelby-crisman-realtor-with-denver-milehimodern/ 
Shelby Crisman has a unique background in both the Airbnb world and real estate, which has greatly influenced her approach as a realtor. Having previously worked in the Airbnb industry, she enjoyed the interaction with strangers seeking rental properties and the behind-the-scenes management with homeowners. This experience, combined with her own travels and stays in hotels and Airbnbs, has given her valuable insights into what people desire and seek in their accommodations. She has learned firsthand what can make or break a travel experience and has utilized this curated knowledge to enhance her skills as a realtor.
By understanding people's wants and needs in their living spaces, Shelby is able to provide a superior service to her clients. She excels at painting a vivid picture of how someone's life could be in a particular space, tailored to their specific needs and desires. This ability proves invaluable in both the sales and buyer sides of real estate, as she can effectively showcase to potential buyers how their lives could unfold in a particular property, helping them envision themselves living there.
Her extensive travels and experiences in Airbnb management have opened her eyes to becoming a better realtor. She can empathize with travelers and comprehend their needs and desires when it comes to finding a home. This allows her to establish strong relationships with her clients and better meet their individual requirements. She acknowledges that each client has unique needs and wants, and by actively listening and embarking on a journey with them, she can assist them in finding their dream home or milestone property.
Shelby Crisman also expresses her passion for design and creating inviting spaces. She believes this passion greatly benefits her real estate career, as she can help clients visualize how they can transform a property into their own. She emphasizes the importance of going beyond basic property statistics, such as bedrooms and square footage. Instead, she focuses on helping clients recognize the potential of a space and how they can personalize it to suit their preferences and needs.
Shelby shared: "Coming to Denver, being such a hot market at the time, things were quickly escalating in price. And so, I looked for something that I could add value to. For me, that's something that I translate to my business as well. You might have to buy a two bed, one bath and create that three bed, three bath that you've always wanted for yourself rather than being priced out. There are creative ways to add value to homes and get exactly what you're looking for. And that's what I did when I got here."
About Shelby Crisman
Shelby Crisman balances her customer-focused persistence with her bright and engaging personality for a client approach that results in long-lasting relationships. With experience in vacation rentals, co-living spaces and investment properties — all through her design-minded lens — Shelby's passion for helping people manifests in building robust real estate portfolios for her clients.
Shelby takes pride in creating an elevated experience at every price point. By offering an educational and intuitive approach for her clients, Shelby digs deep to understand her client's wants, needs, and everything in between. It's easy to see that Shelby's process results in high values for her sellers and dream homes for her buyers.
This educational approach is what keeps Shelby's buyers and sellers informed throughout the process. By getting to know her client base on a personal level, Shelby can better identify sound investment opportunities and is remembered as a close friend long after the transaction has closed.
Learn more: https://www.withshelby.com/
Media Contact
Company Name: Marketing Huddle, LLC
Contact Person: Mike Saunders, MBA
Email: Send Email
Phone: 7202323112
Country: United States
Website: https://www.AuthorityPositioningCoach.com