Anchorage, AK – After the legalization of cannabis in various states in the US, thousands of stores and dispensaries have opened to serve the growing market. Recreational cannabis, which is grown, sold, and used in areas where the law allows adults over 21 to access it, differs from medical marijuana in that it does not require a medical condition to use it. Recreational cannabis typically contains higher levels of THC, the compound responsible for the "high" associated with marijuana use, and is used by people to enhance creativity, improve sleep, or relax. Primo, a recreational cannabis dispensary in Anchorage, is helping patients explore the cannabis industry and improve their use of the product by selling premium marijuana products and accessories.
The Anchorage dispensary carries Indica, Sativa, and Hybrid flowers and pre-rolls from Alaska beasty buds, Bubba Greens LLC, Frosted Flowers, Harvest, Greatland Ganja, Cotton Mouth, Smoking Joes Terps, and other reputable brands. Smoking the flowers/pre-rolls introduce healing and pain-reducing cannabinoids into the system faster than most methods. Indica dominant strains deliver a calming, relaxed, and mellow high, while Sativa strains give clients a euphoric high for creativity. Unlike cannabis flowers, the pre-rolls don't need bowls, crumbling, grinding, or rolling and come as classic/king-size cones, blunts, or cigarettes.
While most people prefer smoking cannabis, it may not be the healthiest choice for people with respiratory problems. Fortunately, edibles offer a smoke-free alternative without using complex tools or leaving a trace on clothes/hair. They also provide precise and consistent dosing where a person can consume one or two gummies, chocolates, Oreos, cookies, or brownies daily to get the high they need. Primo has various edibles available in vanilla, strawberry, pineapple, banana, grape, orange, green apple, and watermelon flavors. They have low, medium, and high CBD strengths to cater to clients with different tolerances. 
The processing of cannabis concentrates leaves behind terpenes and cannabinoids, the beneficial elements of the plant, without extra material or impurities. The dispensary's concentrates are potent and THC-rich with aromatic and flavorful terpenes distilled to create pre-rolls, shatters, sugar wax, cartridges, and more, from Choice Extracts, Red Run, Will's World, Refine, Cold Creek Extracts, and Good Titrations. Additionally, Primo stocks glass/brass pipes, cones, and other accessories to enhance a client's CBD/THC use. On the website, customers can get updates, offers, or information on events or by following the dispensary's social media pages. The team educates and empowers people about the cannabis industry, correct dosages, legally purchasing products in Alaska, in-house consumption, and marijuana warnings. 
To learn more about the recreational cannabis products Primo sells, visit their website or location at 12870 Old Seward Hwy Suite 105, Anchorage, AK, 99515, US. For inquiries about shipping, deliveries, or online purchases, call (907) 336-2837 to speak to a representative. 
Media Contact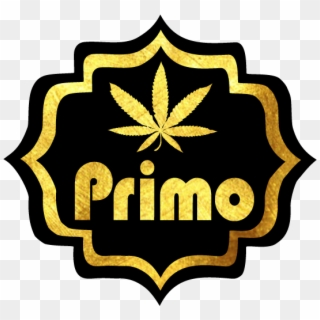 Company Name
Primo
Contact Name
Dan Ferguson
Phone
(907) 336-2837
Address
12870 Old Seward Hwy Suite 105
City
Anchorage
State
Alaska
Postal Code
99515
Country
United States
Website
https://www.primoak.com/