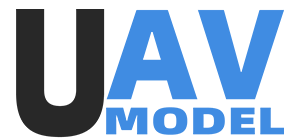 China is a world leader in designing and manufacturing a wide range of Unmanned Aerial Systems (UAS), more commonly known as drones. Such VTOL UASs are designed and manufactured to perform various functions, ranging from aerial photography and videography to surveillance and reconnaissance missions to even military applications. China is also becoming known as a leading producer of electric-powered aircraft to complement its other UAS offerings.
The VTOL supplier based in Kowloon, Hong Kong, UAVMODEL CO., LIMITED, is one such company at the forefront of technological innovation in this area. This supplier will introduce their new all-electric VTOL plane this week, which can take off vertically like a helicopter and fly like an airplane. This new technology has been specifically designed for various commercial applications, including aerial filming for commercial use, security surveillance operations, and the transportation of aid shipments to areas affected by natural disasters.
The VTOL plane is equipped with four propeller motors that can run on gasoline or electricity. The propellers have been designed to be as quiet as possible and can be controlled individually to adjust the speed and direction during a flight. As the vehicle takes off vertically like a helicopter, it can reach speeds of up to 100km/h once it reaches an altitude of 50 meters. This type of electric VTOL benefits those who want the pleasure of flying and has many other practical uses, such as in agriculture, deliveries and search and rescue operations. For example, farmers can use this type of aircraft to survey their crops without walking through the fields or over tall grasses while working. They will be able to identify weed locations more easily and determine if any diseases affect their plants.
"UAVMODEL is specialized in developing and manufacturing the airframes of unmanned aircraft, particularly VTOL UAVs, and we offer various UAV platforms to meet your special requirements," said a spokesperson for UAVMODEL CO., LIMITED. He also said, "We are a team of experts in building aircraft for different purposes, including remote sensing and surveillance, military operations, civilian applications, and scientific research."
Uavmodel.com is a Hong Kong company specializing in VTOL UAS, large drones, and their accessories and parts. A VTOL UAS is an unmanned aerial surveillance (UAS) aircraft that can take off and land vertically.It features an innovative and powerful propulsion system that allows it to take off and land vertically, hover in the air, and perform forward and backward flight. VTOL UAVs can be configured to carry a variety of payloads for different missions, including remote sensing, communications relay, surveillance, and more.
For more information, please visit https://www.uavmodel.com/collections/fixed-wing/products/skyalong-glass-fiber-5000mm-uav-fixed-wing.
Media Contact
Company Name: UAVMODEL CO., LIMITED
Email: Send Email
Phone: 17359471402
Address:FLAT/ROOM 6, 11/F, CHEUNG HING BUILDING, 540-544 NATHAN ROAD, YAU MA TEI, KOWLOON
State: HONG KONG
Country: China
Website: WWW.UAVMODEL.COM